The Hartford Foundation for Public Giving (HFPG) is the community foundation for Hartford and 28 surrounding communities including Suffield. The funding was made possible by the gifts of generous individuals, families and organizations. The HFPG has awarded grants exceeding $795 million dollars since its founding in 1925. The purpose of the community funds is to support residents in taking ownership of needs within the community, encouraging broad and inclusive civic engagement. Organizations that have a goal of supporting the Suffield community are greatly encouraged to apply for a grant.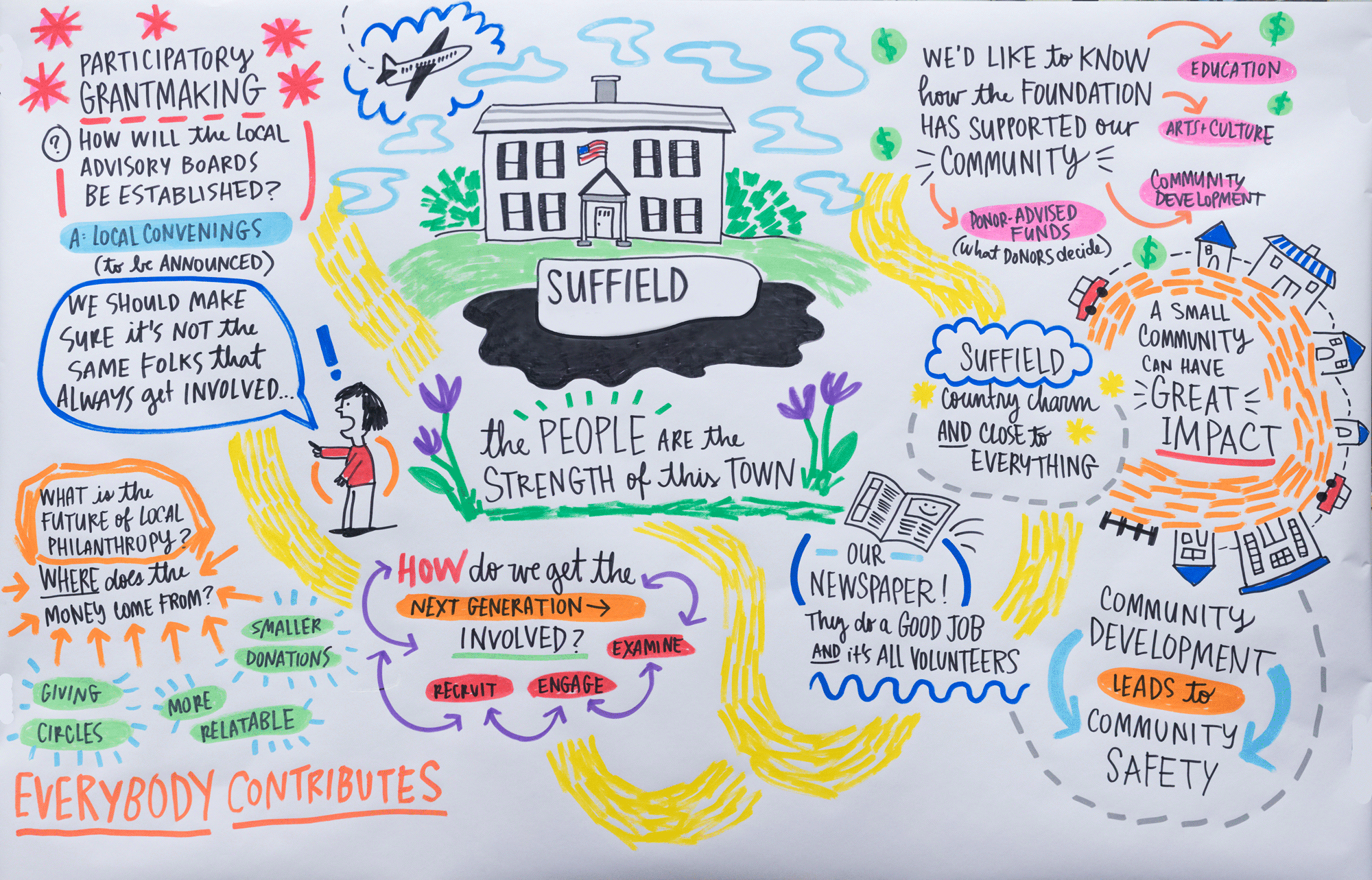 The funds awarded are intended to enhance the quality of life or otherwise contribute to solving a direct need of the Suffield community. Organizations that support the Suffield community are encouraged to apply for a grant.
Requirements regarding the 2022 application process will be forthcoming shortly in the form of an informational document accompanied by an application for a grant request. To be considered, an organization must be registered as a non-profit organization (NPO) with a 501(c)(3) designation as a public charity or must obtain a fiscal agent registered as a 501(c)(3).
An advisory committee has been established in each community to develop the grant process and award grants to the final recipients. A list of the current committee members for Suffield is available at www.hfpg.org/suffieldcf. The initial grants were awarded in 2021 to five community groups and totaled an amount exceeding $13,000.00.
The 2021 grant recipients are listed below.
Antiquarian & Landmarks Society
Crossroads Food Pantry
Operation Fuel
Suffield Garden Club Inc.
The following links are available for information and direction.
www.hfpg.org/suffieldcf
Suffieldgtcf@gmail.com.